WATCH: Marching Band's Epic Fail, Attempts Do-Over?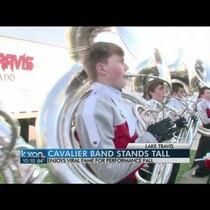 Posted February 25th, 2014 @ 5:43am
Lake Travis High School Cavalier Marching Band in Austin, TX has had a pretty good run online. Millions have seen the YouTube video of the crash in which the tuba section fell on top of each other during a halftime performance.
Now, with the help of Good Morning America, they are getting a do-over to correct their epic fail: