Close Family Member to Snoop Dogg That We All Love Just Passed Away!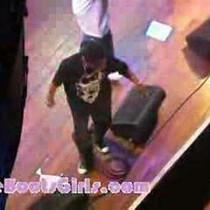 Posted March 31st, 2014 @ 3:56pm
We've heard recently that Snoop Dogg's Uncle June Bug has been having health issues. On Sunday at 9:30am June Bug passed away from Colon cancer, RIGHT after Snoop Dogg had shown up and pretty much released his soul by saying it was ok for him to leave to a better place. My thoughts and prayers go out to his family.