Eminem Continues To Blast Trump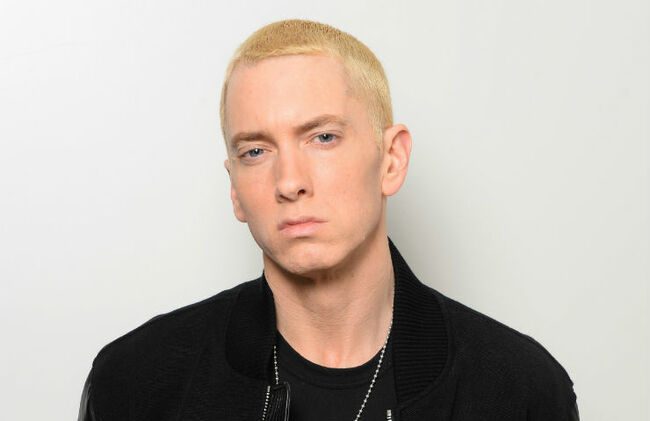 As we previously told you, Eminem made his feelings known about President Trump during a blistering freestyle at the BET Awards, and in case you missed it, he isn't done bashing him.
"He makes my blood boil," Eminem tells "New York Magazine" in a new interview. "I can't even watch the news anymore because it makes me too stressed out. All jokes aside, all punchlines aside, I'm trying to get a message out there about him. I want our country to be great, too. I want it to be the best it can be, but it's not going to be that with him in charge."
Em adds, "What he's doing putting people against each other is scary (expletive). His election was such a disappointment to me about the state of the country."
As for whether he has any hopes for the President in the new year, Em definitely has one. He notes, "I hope he gets impeached. I'd be there for that."
ONE MORE THING! In the same article, Em opens up about his love life, or rather his lack of one. When asked if he dates, he responded, "It's tough. Since my divorce I've had a few dates and nothing's panned out in a way that I wanted to make it public. Dating's just not where I'm at lately." As for where he finds potential mates, he admitted, "Tinder," and then added with a laugh, "And Grindr. I also used to go to strip clubs."

AND...It looks like Em is going to have another number one on his hands. The rapper's "Revival" is on track to debut on top the

Billboard 200 next week, with sales of about 250,000 equivalent album units. It will be his eighth consecutive number one.
Source: New York Magazine

V Mornings
Want to know more about V Mornings with Big Al? Get his official bio, social pages & articles on V101!
Read more