Chris Brown Paints Search Warrant From Rihanna Assault Case On House Wall
It was almost nine years ago that the infamous domestic violence incident between Chris Brown and his then-girlfriend Rihanna took place. Now, the Heartbreak On A Full Moon artist is choosing to remember the moment in a rather...interesting way.
In an effort to remind himself of mistakes that he's made in the past, Brown decided to draw the search warrant for his assault case on one of his home's walls. "Writings on the wall!!! My first search warrant. 9 Years later," Brown wrote on Twitter on Friday (Jan. 4). "I'm humble, grateful, inspired, and most of all… I'm a man now."
The sketch of Batman is blocking much of the affidavit. But, you can clearly see a lot of it. And if you're still not 100% sure that this is, indeed, a drawing of the actual warrant, we have receipts. You can take a look at the official documentation right here. You can check Brown's new drawing on his house wall below.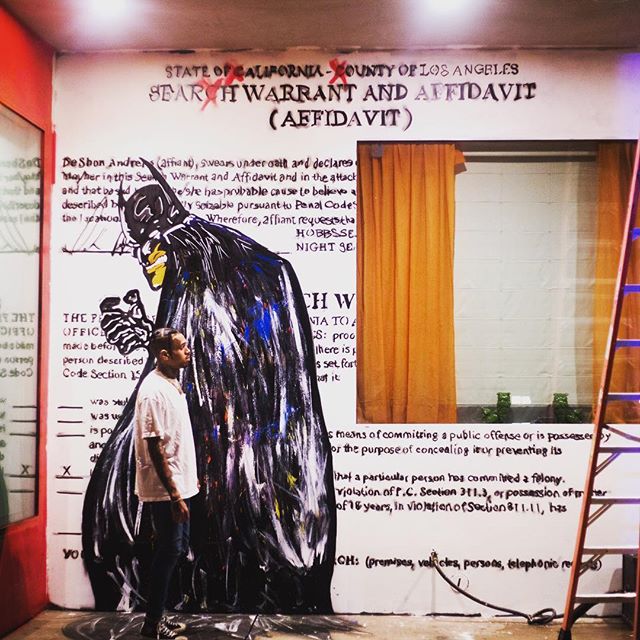 On one hand, we can see that Brown is trying to use this art as a way to always remember where he once was and use it as fuel to do better. But, on the other hand, visually having this artistic work in his home can continue to plight negative emotions to the singer every time he looks at it. But, whatever works for him, we guess.
How do you feel about the drawing? Let us know.

V Mornings
Want to know more about V Mornings with Big Al? Get his official bio, social pages & articles on V101!
Read more