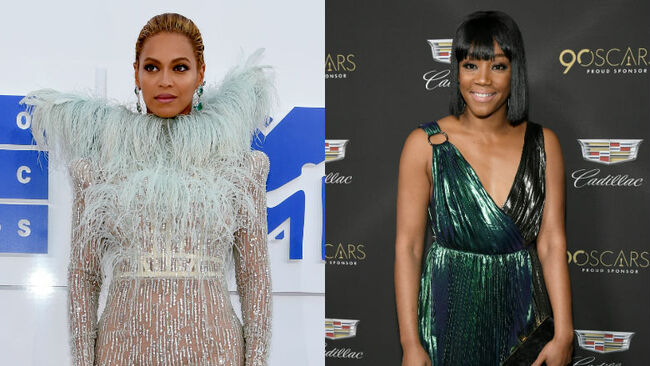 Beyoncé has a new song with DJ Khaled called, "Top It Off" where she says, "If they're tryna party with the queen, They gon' have to sign a non-disclosure." Well she may want to give comedian, Tiffany Haddish that NDA real quick!
Haddish recently told a story about an actress touching JAY-Z's chest at a party, but now she's adding to the story. In an interview with GQ magazine, Haddish claims that the unidentified actress also bit Beyoncé in the face at the party.
"There was this actress there that's just, like, doing the mostest. She bit Beyoncé in the face," she recalls. "So Beyoncé stormed away, went up to JAY-Z, and was like, 'Jay! Come here! This bitch...and snatched him. They went to the back of the room. I was like, 'What just happened?' And Beyoncé's friend walked up and was like, 'Can you believe this bitch just bit Beyoncé?'"
Haddish adds that after the incident she bumped into Beyonce several more times that night and even offered to beat up the actress. But Beyoncé apparently told Haddish, "Tiffany, no. Don't do that. That bitch is on drugs. She not even drunk. The bitch is on drugs. She not like that all the time. Just chill.'"
Beyoncé's rep couldn't confirm if the story is true to GQ.

V Mornings
Want to know more about V Mornings with Big Al? Get his official bio, social pages & articles on V101!
Read more